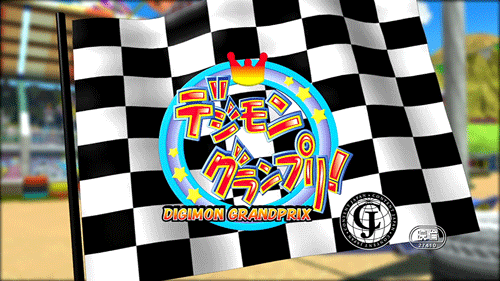 Digimon Adventure 3D – Digimon Grand Prix
Twelve racers compete in the Digimon Grand Prix to obtain the title of "King of the Digimon"! However, this isn't your average race!
We return to active releases with a short file first, coming from the newly released Digimon movie box. We've made a few tweaks to RyRo's subs for this one, but thanks go out to them for the original translation. You'll find that we've got something for everyone here, with 2D and 3D encodes, as well as a 3DS-compatible encode for anyone who wants to check out the 3D version but lacks a 3D display! For more details on 3D playback, including how to use the 3DS encode, check out the 3D Playback guide in the navbar up top. Otherwise, enjoy!
Downloads
1080p 3D – Torrent (Nyaa)     Magnet
720p 3D – Torrent (Nyaa)     Magnet
Nintendo 3DS – Torrent (Nyaa)     Magnet
1080p 2D – Torrent (Nyaa)     Magnet
720p 2D – Torrent (Nyaa)     Magnet